France's little animal kingdom - pet food market - Statistical Data Included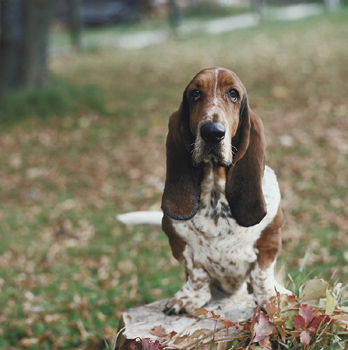 With favorite dogs bundled lovingly into shoulder bags for riding on the Metro or curled up under tables at its famous sidewalk cafes, Paris is paradise for pets--and France is one of Europe's best markets for pet food products. The "myth" of tiny dogs nestled in shopping bags at Le Bon Marche or under chairs at Paris's five-star restaurants is not a myth at all.
In fact, France has the largest pet population in Europe, with 10.2 million dogs, 8.5 million cats, 7 million birds, 2 million rodents and a remarkable 27 million fish. The French are simply animal lovers, with 53 percent of households having at least one pet.
Going to the Dogs? Far From It!
The $2.8-billion pet food market is a testament to the special feeling the French have for their pets. About 53 percent of that total goes for dog food, and roughly 38 percent goes for cat food. For the last three years, overall pet food sales have grown at a healthy 3 percent a year.
French consumers' number of shopping trips for their pets and their average expenditures have increased markedly, too. In 2000, the dog food market grew 3.5 percent from the year before, and the cat food market 3 percent. Dog owners spent an average $120, and cat owners an average $86, on their animal companions. But the rodent pet food segment grew the fastest, surging 9 percent.
Supermarket chains dominate French pet food distribution, accounting for 78 percent of all sales. Sales of products going through the specialized distribution network (pet shops, garden centers and specialty supermarkets) make up another 14 percent. The rest of the market is shared among veterinarians, groomers and seed merchants. But the greatest proportion of high-value and import product sales come from veterinary clinics, grooming salons, garden centers and traditional pet shops.
Garden centers are proving to be France's most dynamic distribution network for pet food, with sales growth of 10 percent in 2000. By comparison, traditional pet shops posted only 4 percent growth in that year's firm sales recovery.
The Competitive Pack
Overall, France has been and should be a great market for U.S. pet food. But some dramatic factors have constrained sales in recent years, such as the strong U.S. dollar making U.S. products comparatively expensive, and European Union (EU) restrictions on imports of meat and bone meal (a main ingredient in many pet food products) arising from concerns about bovine spongiform encephalopathy (BSE).
Moreover, pet food manufacturing is big business, and the giants keep buying up competitors and moving their production sites. Prance itself is a pet food producer, manufacturing 2 million tons in 2000, some of it under U.S. brand names.
A strong merging movement is taking shape here: Masterfoods, which currently has a 40.7-percent market share, has recently acquired Royal Can in (with a 3.5-percent share). Nestle recently received the green light from the EU government in Brussels to purchase the number-one U.S. pet food company, Ralston Purina. Meanwhile, Procter and Gamble is working to establish its brand name products, Eukanuba and lams.
Tips for an Easier Entre
The hottest products in the French pet food market are high-value foods and snacks. Gourmet and specialized diet items and premium foods are increasingly in demand. Natural, healthy and organic preparations are also drawing attention.
The FAS Office of Agricultural Affairs in Paris stands ready to help U.S. pet food suppliers and exporters gain a foothold in France's lucrative but highly competitive market.
Trade shows and trade missions provide a cost-effective way to explore the market. In May 2002, for example, the FAS Paris office is conducting a trade mission with the American Pet Products Manufacturers Association to test the market and to make crucial trade contacts.
Major pet product shows in Europe include:
Interzoo: May 9-12, 2002, Nuremberg, Germany, www.interzoo.com
Expozoo: March 23-25, 2003, Paris, France, www.expo.zoo
Zoomark: April 11-14, 2003,
International: Bologna, Italy, www.zoomark.it
Sizoo: Oct. 16-19, 2003, Barcelona, Spain, www.sizoo.com
Sales Vary by Type of Animal
Fish 2.5%
Cats 38.3%
Rodents 2.4%
Birds 3.4%
Dogs 53.4%
Note: Table made from pie chart
RELATED ARTICLE: Insights From an Insider
Now for some valuable perspective on the market, here's an interview with Louis Gauthier, President of lams France.
What is lams' position in the French market? Louis Gauthier: lams is still underdeveloped in the French market, although the company is a leader in North America's specialty market. France is a key target for lams.
What type of products do you sell?
LG: People are increasingly careful about the health of their pets, and the pet food market has followed this trend. lams considers itself a pet nutrition company rather than a pet food company, focusing on high-quality food products. lams is a pioneer in France's specialty segment.
What are the best products in sales-dry or wet?
LG: lams produces mostly dry food, because premium nutritional ingredients can be better concentrated in dry items. Although wet products are commercially important, wet product sales have been constantly declining in recent years.
Is there a market for U.S. pet food in France?
LG: Absolutely, there's a place for U.S. products, if they are of high quality. lams is not the only pet food company in France: Hill's, Purina and Mars have opened offices, too.
Do the French care about the origin of a product?
LG: They would rather choose French products; that partly explains the position of Royal Can in as the specialty segment leader. But Mars, an American firm, is important in the grocery supermarket segment, where 80 percent of sales occur.
Where do you produce pet food for the French market?
LG: We have one plant in the Netherlands, which produces over 90 percent of the products we sell in France, and products for the rest of Europe. Less than 10 percent of French sales are imports, and only two products are produced in the United States.
Have you had any problems with French customs?
LG: In 1997, when BSE started to be a big issue, customs stopped our imports for nine months.
How did you resolve it?
LG: We had to adhere very strictly to French requirements and get our products certified. We also constructed the Netherlands plant and reduced imports from outside the EU.
What are your next objectives?
LG: Selling our products to veterinarians, stock breeders, etc.; they then recommend and sell our products to their clients. Our main distribution network is a group of specialized outlets. The next step is to corner the premium market share, and we will expand lams dog and cat product sales in the grocery channel, while remaining focused on the specialty channel.