Animal Magnetism - survey results on pet ownership - Statistical Data Included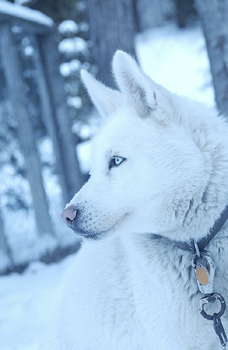 On her wedding day last summer, 31-year-old Ericka Tullis knew that despite the disapproving looks she might receive from her guests, she wanted her best friend, Daisy, by her side. As it turned out, Daisy, a 7-year-old black Labrador retriever outfitted with a wreath of flowers around her collar, made a well-behaved bridesmaid at Tullis's Napa, Calif., nuptials. Afterward, while the newlyweds honeymooned in Italy, Daisy embarked on a two-week stay at the luxurious Paradise Ranch Country Club for Dogs in Sun Valley, Calif., complete with swimming pool and a bedroom with TV, for $45 a night. Says Tullis, "Daisy is my best buddy, and she deserves the best. She's like the daughter I haven't had yet."
Tullis and her husband, Paul, 33, are among the more than half of all U.S. households (62 percent) that include at least one pet, up from 56 percent in 1988, according to the annual Pet Owner Survey published by the Greenwich, Conn.-based American Pet Products Manufacturers Association (APPMA). And, like Tullis, pet owners overwhelmingly consider their furry friends to be members of the family - 92 percent do, according to a February Yankelovich poll. Last year, Americans spent an estimated $29 billion on their pets, up from $17 billion in 1994. Pet industry analyst Julia Dvorko, of Norwalk, Conn.-based Business Communications Co., expects the market to grow to $34 billion by 2005. Says Dvorko: "Trends in consumer expenditures show that owners tend to pamper their pets even when they have to cut back on [household] spending. After all, even during economic downturns, people give gifts to family members and buy special treats for their children."
Traditionally, the pet industry has catered primarily to the married-with-children set, and rightly so, as this group has consistently spent the most on pets. But changing lifestyles and demographic shifts are creating new consumer pockets for pet-related businesses. Only a third of all pet owners today are married with children, according to New York City-based Mediamark Research, Inc. An increase in cohabitating couples, and longer waiting periods before becoming parents, have led to a growing niche of pet lovers: young couples who acquire pets as a means of testing the waters of parenthood. At the same time, married Baby Boomers are filling their empty nests with dogs, cats and birds. Single households, primarily those headed by Boomer divorcees and seniors, are also on the rise, with many of them finding comfort in furry companionship.
These shifts have helped create what experts say is one of the most prominent attitudinal drivers of pet industry growth: the increasing anthropomorphism, or humanization, of pets by their owners. Because today's pet owners view themselves as their pets' parents - 83 percent call themselves "Mommy" or "Daddy," compared with just 55 percent who did so in 1995 - they're on the lookout for pet products and services that meet high standards.
One of the fastest growing segments of the market is the pet supplies category, as more consumers demand better quality as well as more aesthetically pleasing products and accessories for their pets, industry experts say. Veterinary services and health-care products will also flourish, as will nonessential services such as pet-sitting, day-care centers and boarding. And just as "convenient," "customized" and "healthful" have become buzzwords in the development of human products and services, so too are they the primary shapers of the pet industry, from functional foods tailored to pets' special health needs to in-home services that make life easier for these "parents" on-the-go. Here is a look at the leading trends in pet products, foods, veterinary care and special services that are poised for growth over the next decade.
Pooch Products
Pet products are becoming increasingly more convenient, educational, technological and easy to use. For example, since pet owners have little patience for poop, companies have begun to introduce automatic, self-cleaning kitty litter boxes, such as the Litter-Free Self-Washing Cat Box by Pet-Centric, Inc. (retail price $299.99), and even doggie litter for smaller dogs, which makes dog-walking an obsolete chore.
"Products that make it easier for pet owners to solve pet care problems quickly and easily are taking off," says David Goldberg, president of Marina Del Rey, Calif.-based Petkin, a manufacturer of pet washing products called DoggyWipes and KittyWipes, similar to human baby wipes.
Other convenience products aim at owners loath to leave Fluffy alone. For example, Newport, R.I.-based Travel Meals offers what are essentially bag lunches for dogs and cats. Costing about $4 to $5, each "mobile feeding bowl" comes with a meal and drinking water, and either a disposable foldout kitty litter box or doggie scoop bag "for easy cleanup."
As for toys, product manufacturers that recognize the parental attitude of today's pet owners are looking to human children's playthings for inspiration, says Funda Alp, spokeswoman for the APPMA. Last year, toy giant Hasbro teamed up with pet superstore PetSmart to launch a line of products called Paws 'N More, which includes such toys as Puppy's First Key Teether and Catch-a-Fish Mobile for Cats. And like many children's toys today, playthings for pets are becoming more technological and educational. The Talk To Me Treatball, by Chesterfield, Mo.-based Marketing and Creative Sales, is a rolling food dispenser that plays a recorded personal message each time an animal nudges the ball. The product, which retails for $16.99 to $19.99, depending on the model, is touted as a training toy that can also help cure pets' separation anxiety.
"Our workdays and commute times are so much longer than they used to be, and we feel so guilty about leaving our pets at home alone," says Alp. "These types of toys help to fill the void and entertain them."
The pet-as-family trend has even inspired industries beyond traditional pet-focus businesses to develop new products for this consumer group. The auto industry, for one, has begun to offer products that make it easier to bring pets along for the ride. Car manufacturer Saab offers a full line of vehicle accessories for its 9-5 Wagon called Pet Gear, designed in cooperation with the Humane Society of the U.S. The product line includes two types of seat-belt restraints, the Batzi Belt and the VersaLeash, as well as convenience products such as a travel bowl that keeps water from spilling and a pet backpack that lets four-legged hikers carry some of the load.
General Motors is developing its Pet Pro concept for the GMC Envoy, a car that will be retrofitted specifically for pet transport ease. The SUV may include rear storage units customized for pet supplies, an integrated vacuum cleaner and a dog ramp that slides out of the rear cargo area to help older dogs who may have difficulty jumping into the vehicle.
Kibbles and Bits
If you thought it was difficult getting a baby to eat mashed carrots, try feeding Fido generic kibble. When it comes to eats, today's finicky pets and their owners aren't interested in the ho-hum. As in the human food industry, pet food trends are moving toward the natural, organic and functional.
"Everyone is realizing how important diet is, and the same holds true for pets," says Stephen Payne, spokesman for the Washington, D.C.-based Pet Food Institute, which represents dog and cat food manufacturers.
One major growth area is functional foods for geriatric dogs and cats. As pets live longer, more pet food companies are recognizing that pet health problems mirror those of the older population of humans - from heart disease to arthritis to memory loss - and are creating foods to address these conditions. Ralston Purina, for example, last year launched its Beneful brand, which promises to support a healthy immune system with omega-6 fatty acids, vitamin E and selenium antioxidants.
Also on the upswing are products and foods to help improve pets' dental care, such as Dentabones by Pedigree ($3 to $4 a pack), which reduce plaque in dogs, and Excel dental dog biscuits with chlorophyll to clean doggie's breath. The Iams Company also recently announced its Eukanuba Dental Defense System pet food, which it claims will reduce tartar buildup.
Last fall, Royal Canin took the customization trend even further when it introduced Feline Nutrition Indoor 27, a food that addresses the specific requirements of indoor cats. The company touts the product's Opti-Odor System, a combination of protein and chicory extract that decreases stool odor. Retailing at $14.99 for a 7-pound bag, the food is also formulated with a Hairball Transit System, a natural blend of dietary fibers, to curb hairball formation.
Healthy and Happy