Animal kingdoms - hot opportunities in pet care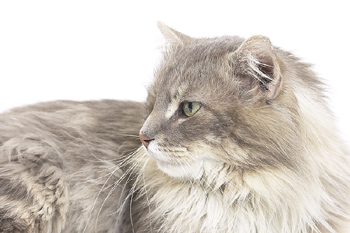 Americans are sparing no expense when it comes to their pets. In 1994, pet owners spent a whopping $17 billion on animal products and services. This trend has created a new breed of entrepreneurs.
Three Dog Bakery Inc.
Mark Beckloff and Dan Dye watched as baby boomers spent millions on personal trainers and nutritionists. Then, figured the same people would splurge on healthy products for their pets.
In 1989, they launched Three Dog Bakery Inc. of Kansas City, Mo., to sell all-natural, low-fat dog biscuits. Today, it is a $4 million company. "People want to feel good about what they are feeding their pets," says Dye, 37.
The partners began baking in their kitchen. They employed their three dogs, Sarah, Dottie, and Gracie, as official taste testers. Dye and Beckloff concocted a variety of flavors - such as Apple Cinnamon and Carob Mint Chip - and sold the treats to local pet stores and veterinarians. They soon discovered that customers enjoyed buying the biscuits fresh out of the oven, so they opened their first retail bakery.
Their upscale bake shop sells danishes, muffins, brownies, and birthday cakes for dogs. Other popular items include Puptarts and Scottie Biscottis. The treats are handmade and range in price from 9 cents for a single biscuit to $75 for an elaborate gift basket. There is also a cat - oops - dogalog that caters to customers around the world.
Annual sales should rise to $10 million next year, thanks to a new deal with Petsmarts Inc., the nationwide pet supply chain. Three Dog has already opened new bakeries in five of its stores. Its packaged treats will be sold at another 280 Petsmarts locations.
Wild Bird Centers of America Inc.
In 1985, George Petrides had a modest goal for his news business. "I envisioned one man, one store," he says. "Just me selling birdseeds, binoculars, and the other basic essentials for bird-watching."
So much for thinking small. Today, he heads Glen Echo, Md.-based Wild Bird Centers of America Inc., a high-flying franchise business with 105 units and system-wide sales of $25 million.
As a child, Petrides spent countless hours with his family watching and feeding birds. But it wasn't until his career as a federal bureaucrat ended that he thought about turning his boyhood passion into a business.
"I had a friend who was a wildlife specialist for the government," says the 53-year-old Petrides. "He told me that more money was spent on bird-watching than on hunting and fishing."
From the time Petrides opened the first shop, customers lined up to buy his bird-watching paraphernalia. Many even inquired about business opportunities, asking Petrides to partner with them in new stores. To grow quickly, he began franchising the business in 1989, taking on the more established Wild Birds Unlimited franchise chain.
Petrides's rapid rise should come as no surprise. "Some 60 million Americans are involved in bird-watching," he says. "The more urbanized we get, the more we need to connect with nature."
Exotic Pet
Enterprises Inc.
Snorkeling in Mexico, Roger Bull came across some unusual snails. He thought they would make the perfect addition to his aquarium back home. He threw them in the tank and, much to his delight, the little critters gobbled up all the unsightly algae. "Up to this point, there was no easy way to clean saltwater aquariums," he says.
Bull, 38, knew he was onto something big. He trademarked the name Turbo Grazer and began advertising in pet magazines.
Sales were slow at first, so Bull contacted a trade journalist and persuaded him to write a positive review. Orders flooded in.
To meet the demand, Bull returned to Mexico every, two weeks and collected thousands of snails. Armed with a special license from the Mexican government, he brought them back into the States. He charges $41 for six snails and has sold more than 500,000 to date.
Snails were just the beginning for Bull. His company, Exotic Pet Enterprises Inc. of Tucson, Ariz., has expanded to include exotic fish and coral as well as snakes, iguanas, tortoises, and other reptiles.
Most sales are conducted through mail order.
Currently, his best-selling pets are Sugar Gliders, small gremlin-like creatures from New Guinea and northern Australia. Total revenues for 1996 will reach $4 million.